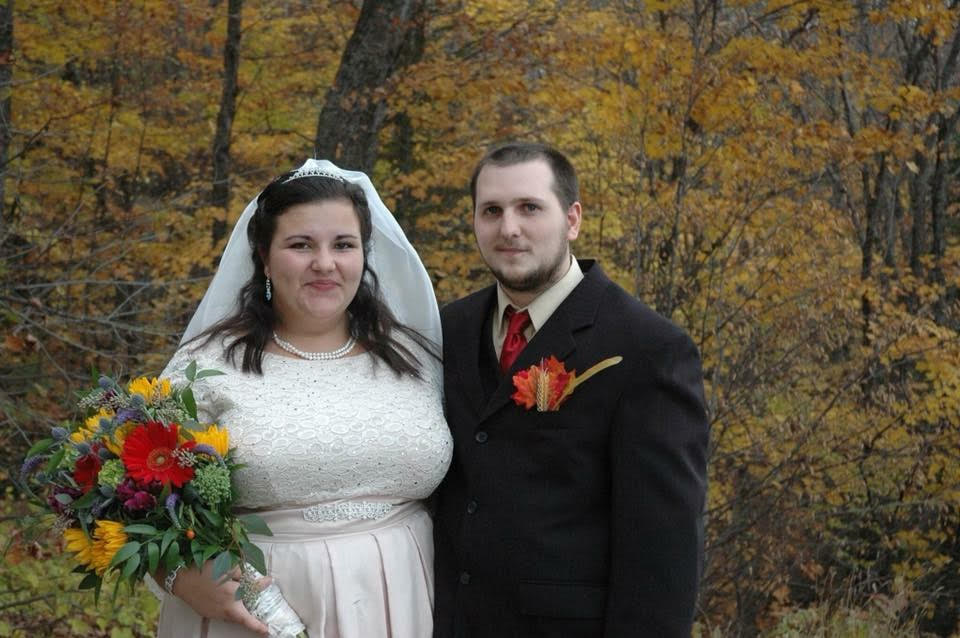 We have a winner.
Algonquin Sewing Design Studio is pleased to announce the winner for 2019 of the My Best Contest. The My Best Contest gives Algonquin Sewing Design Studio brides another opportunity to look their best.
Once a year The Studio draws from brides who have shared their wedding experience by creating or altering a wedding dress with Principal Designer Suzanne Learn, for a prize of a custom-designed and constructed swimsuit.
The winning bride for 2019 is Laura Wuilleme, who went by Laura MacPherson when we first met. Laura had her wedding dress altered with The Studio in 2017 for her Fall hometown wedding.
She entered the contest by sending us this beautiful note below with some photos of herself on the big day. It was such an honour to work her then and we look forward sitting down again in the coming weeks, this time designing a swimsuit just for her.
Thank you Laura for the very kind words.
My name is Laura Wuilleme, I used to go by Laura MacPherson, I got married to the love of my life on October 21, 2017. Our wedding day had many ups and downs, the hair dresser couldn't do the style I wanted as my hair was too short, our photographer bailed at the last second and took all of our money ($500 to be exact); but there were three things I knew I didn't have to worry about and they were things I was very lucky to have.
The first thing was a nice warm sunny day, usually up here we get snow by Halloween and only being a few days shy of that we were half expecting it to be freezing.
My second thing was I was marrying the man of my dreams at the age of 22! I felt like I had won the lottery!
My third greatest blessing and probably the most important, besides my now husband. Long story short I bought my dress down south while visiting family and when I came back I needed to find a professional to hem my dress. I'm 5'3" and this dress was meant for a 5'11" woman. I didn't know anyone or anywhere as I'm not originally from here and I was pulling all of this wedding planning stuff off in only three months! I know I'm crazy, but I did it!
Anyways, I had told my mother-in-law about how I had purchased my dress and that all I needed now was to hem it. She told be about Suzanne Learn in Sundridge at The Studio. I walked in and made an appointment, came back a couple of days later and Suzanne had me put on my dress with my shoes (Ladies if your getting married, buy flats!) and pinned up the bottom. About 3-5 days later I went back and my dress was done!
It was gorgeous and it looked like it was made for me. I know it was just a simple hem but it really made me feel like this was my dress! I was finally a bride! It felt wonderful and I have to thank Suzanne for her wonderful set of skills.