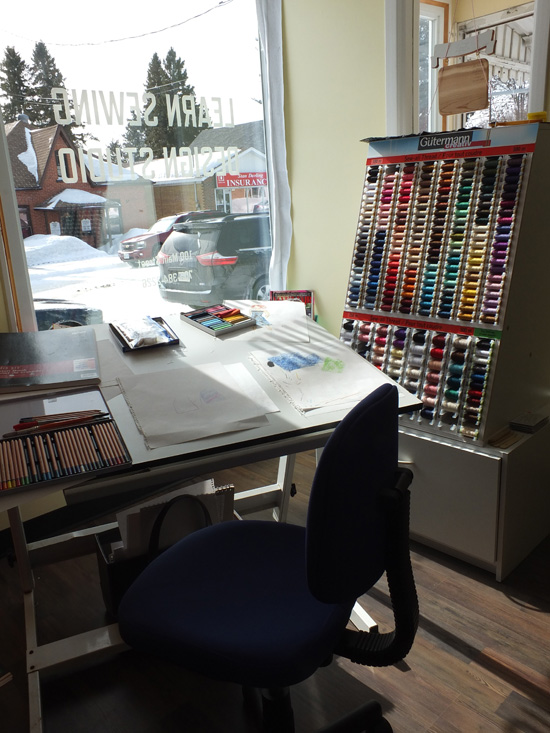 You want alterations and repairs done right. The experts at Algonquin Sewing Design Studio do things right.
Alterations
Whether you want blind hems, shortened cuffs, a little in or out in the seat, snaps, or zippers, Algonquin Sewing Design Studio's experienced team will repair and alter to your satisfaction every time.
From the comfort of the spacious fitting room, we mark and talk through each job.
Repairs
Have a broken zipper? We might be able to repair it cheaper than you think and, if it needs replacing, know we only use top of the line YKK metal zippers. Need it done with a snap? We have a full stock of them to work with.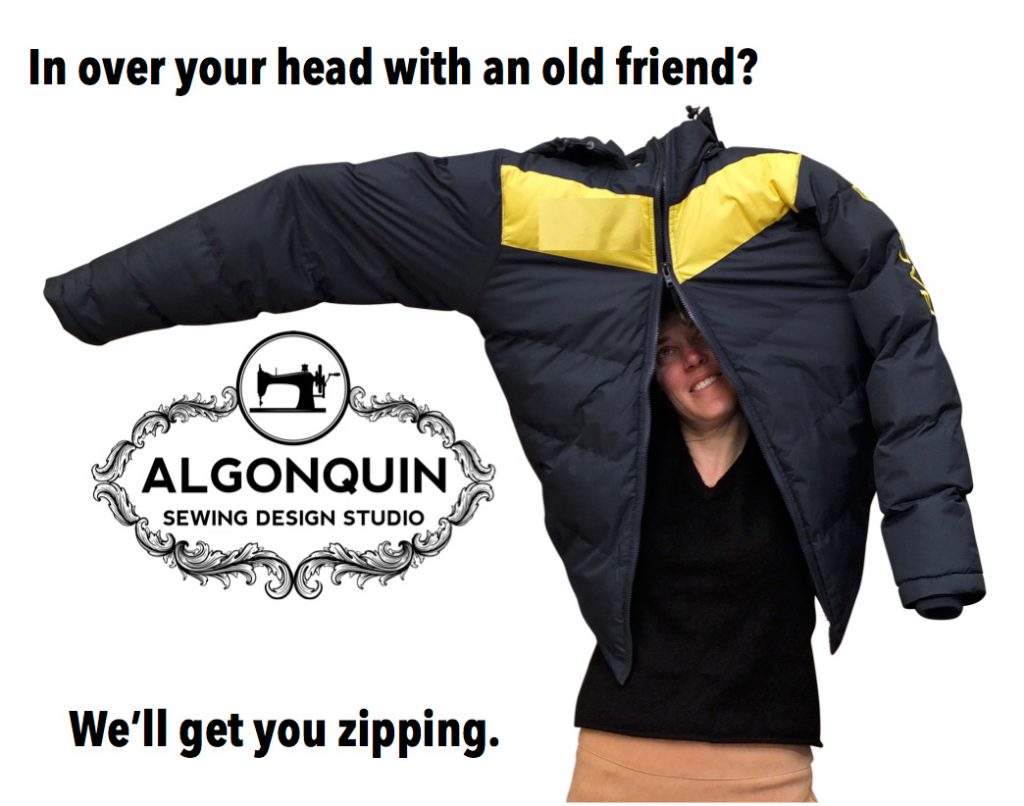 Supplies and Notions
Looking for notions for your own project? We're fussy, but not too fussy to share. We stock 160 colours of Guttermann Thread, Schmetz sewing machine needles, YKK Zippers, elastics, stabilizers, rotary cutters, blades, scissors…whatever you may need.
Is it an Emergency?
We understand emergencies. Just ask our friend Ryan, who thought his Tragically Hip shirt was retired until the terrible news of lead singer Gord Downie's terminal diagnosis. He trusted The Studio to bring it back for one last tour.
And it's a great feeling to put a zipper pull back on a snowmobiler's suit on a cold January day, so he can rejoin his friends on the trails.


Trust your repairs to Algonquin Sewing Design Studio. Contact us today for help.