Bespoke Coats: Unique Creations just For You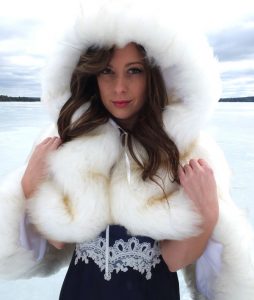 Good coats keep us warm. Great coats strike figures, cut shapes, and protect you from the elements with elegance and style.
Algonquin Sewing Design Studio understands great coats are statements of your personal style.
Our custom design services make use of extensive fabric selection through the top suppliers in Montreal. Patterned wools, printed wool/silk blends, cottons, cashmere, even faux fur are all part of the palette of materials available to you at the Studio.
Custom Formal Coats
Formal coats from Algonquin Studio are the surest way to complete the look of any evening wear — you choose the length, material, collar and closures, as well as the fit.
In fact, the warmth level can be customized with your choice of lining, batting, or a wind-cutting/heat-holding shammy.
Vintage Recreations
Want to improve a favourite from your closet? We specialize in vintage recreations.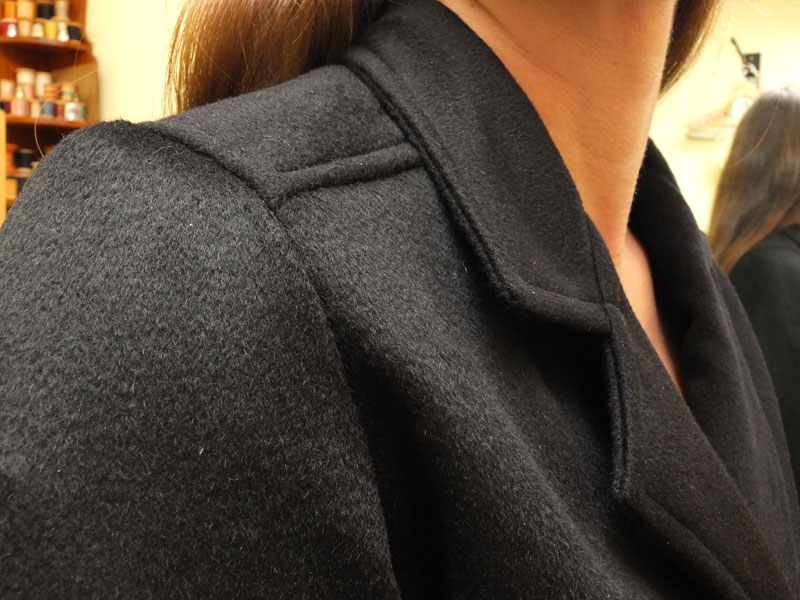 Complete Your Look With Custom Tailoring
Algonquin Sewing Design Studio is a full service custom sewing house, meaning we can help with any new piece for your wardrobe, including custom-made slacks, skirts, and women's suiting.
Principal Designer Suzanne Learn is formally trained in haute couture sewing techniques, with two decades of experience. She works with her clients to "find" the garment you are looking for.
Complete your wardrobe, or start a new one, at Algonquin Sewing Design Studio.