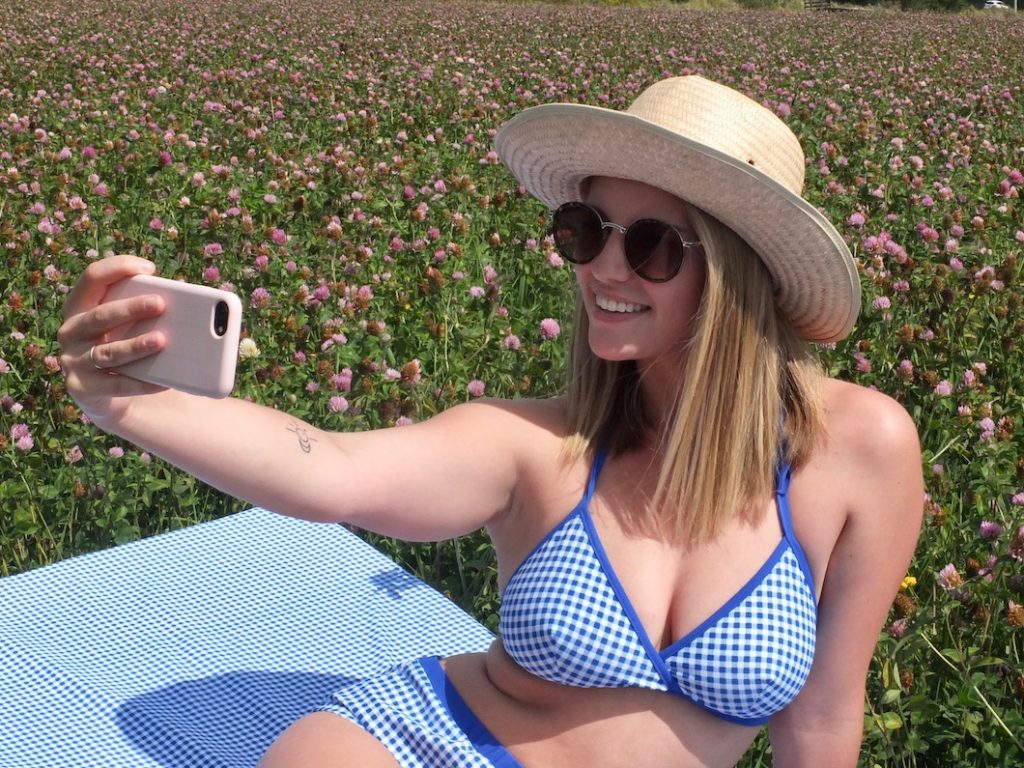 Be you in your swimsuit this year with your own, custom-made from Algonquin Sewing Design Studio.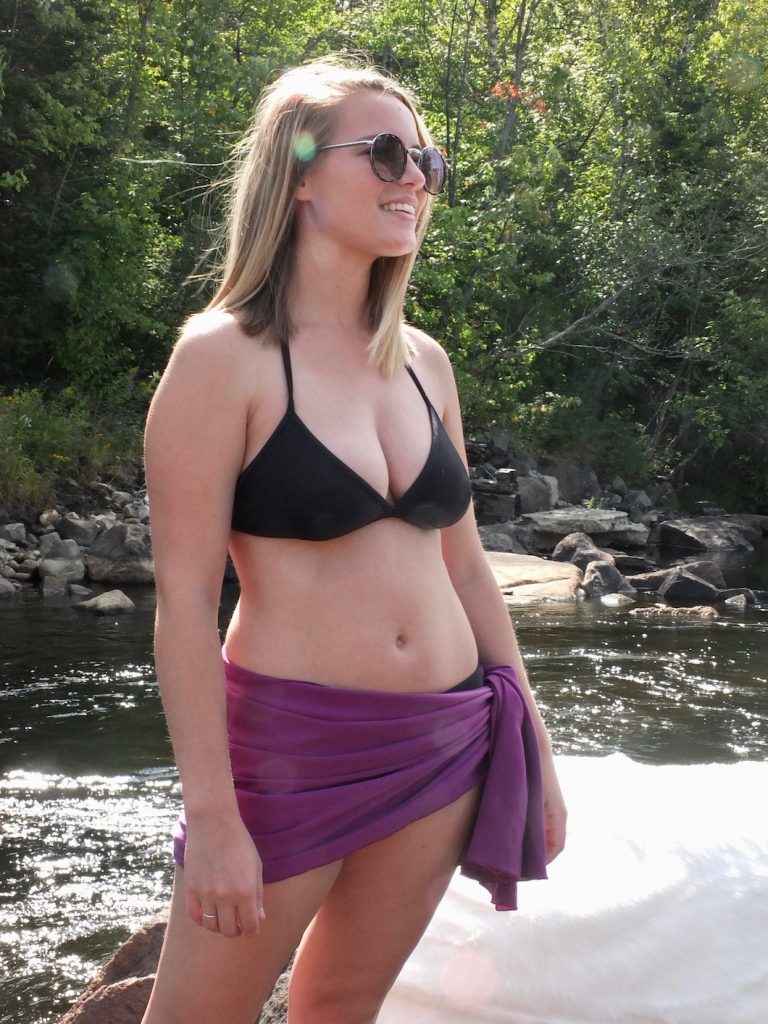 One-piece, bikini or tankini, even sun-bathers find their owner's personality before the needle is even threaded, ensuring style, colour, fit and cut are a perfect match.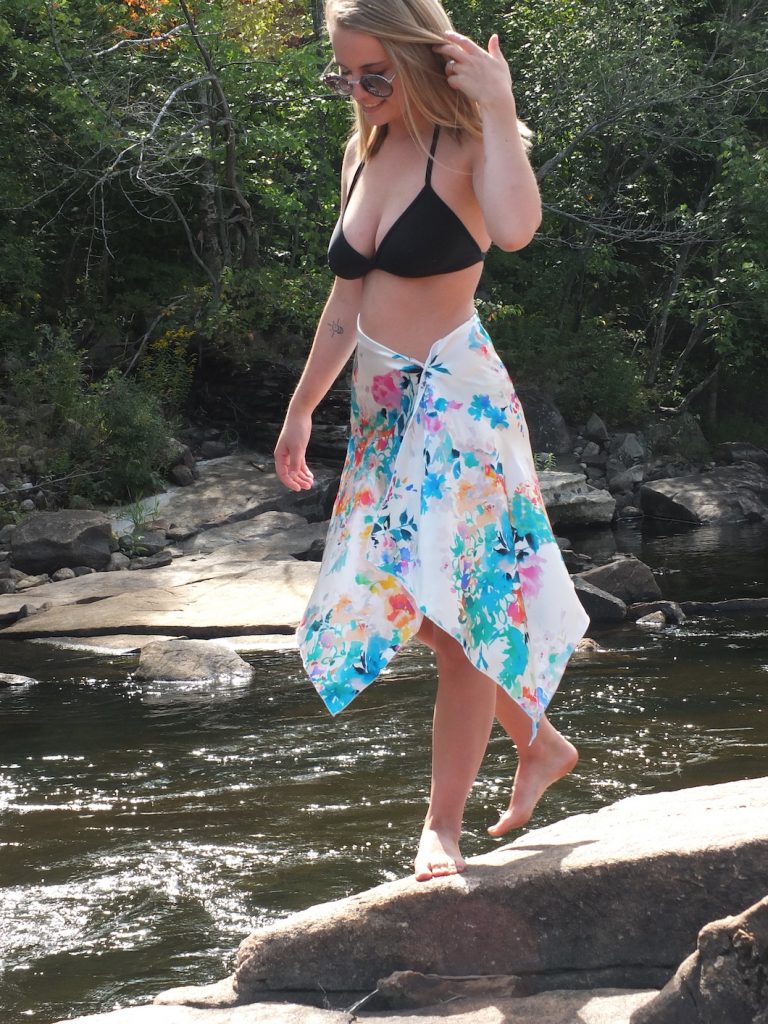 Our Spring/Summer 2020 collection, Express Yourself, shows how principal designer Suzanne Learn can find your personality with a unique, custom-made swimsuit.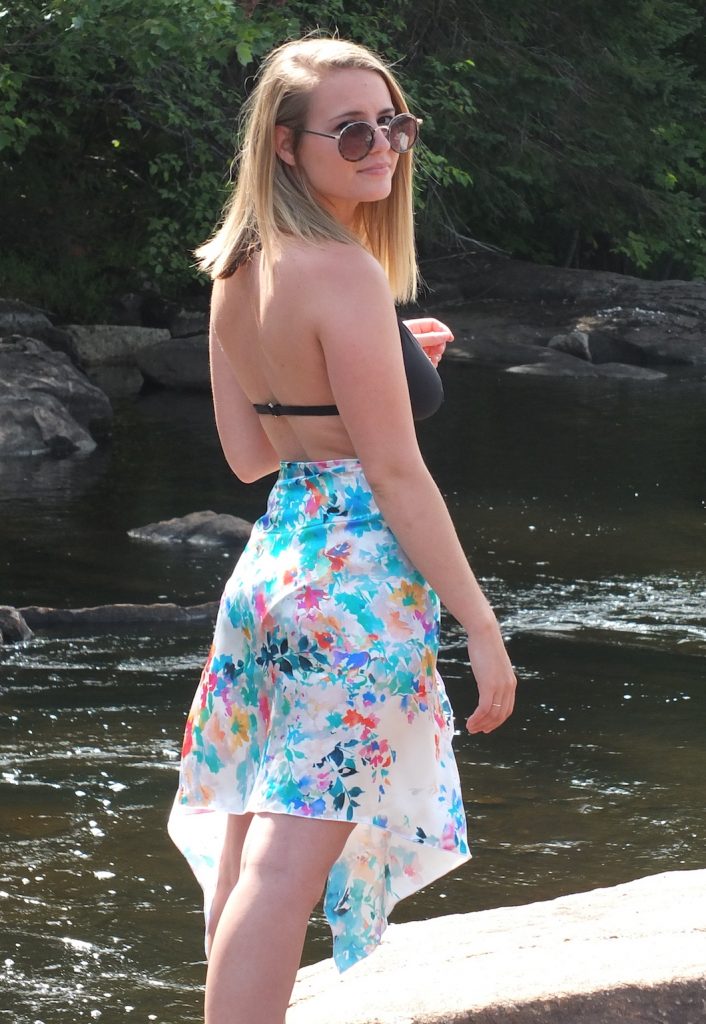 This year's feature swimwear features both solids, black, and patterns in vintage, classics, most noticeably in the black triangle bikini, in a chic cut. Add a silk cover up and it goes from the beach to the lounge deck like a spring breeze.
Together, we'll find just the right cheekiness for swim pants and then you can choose as many tops as you need – think tankini for the beach, sunbather for the cottage.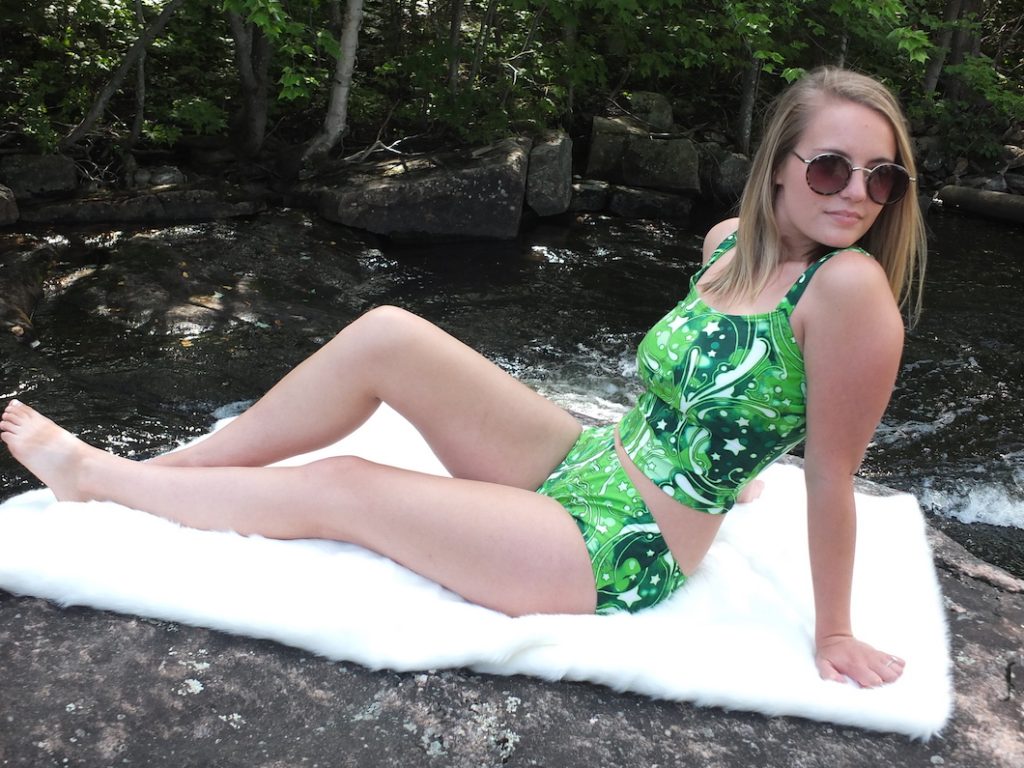 Speaking of tankinis, have you ever seen more fun fabric than this green swirl? Fluid motion, bright colour on a starry background bring us back to Starbrite dreams in the Milky Way. Just as fabulous as an itsy-bitsy triangle number, your choice.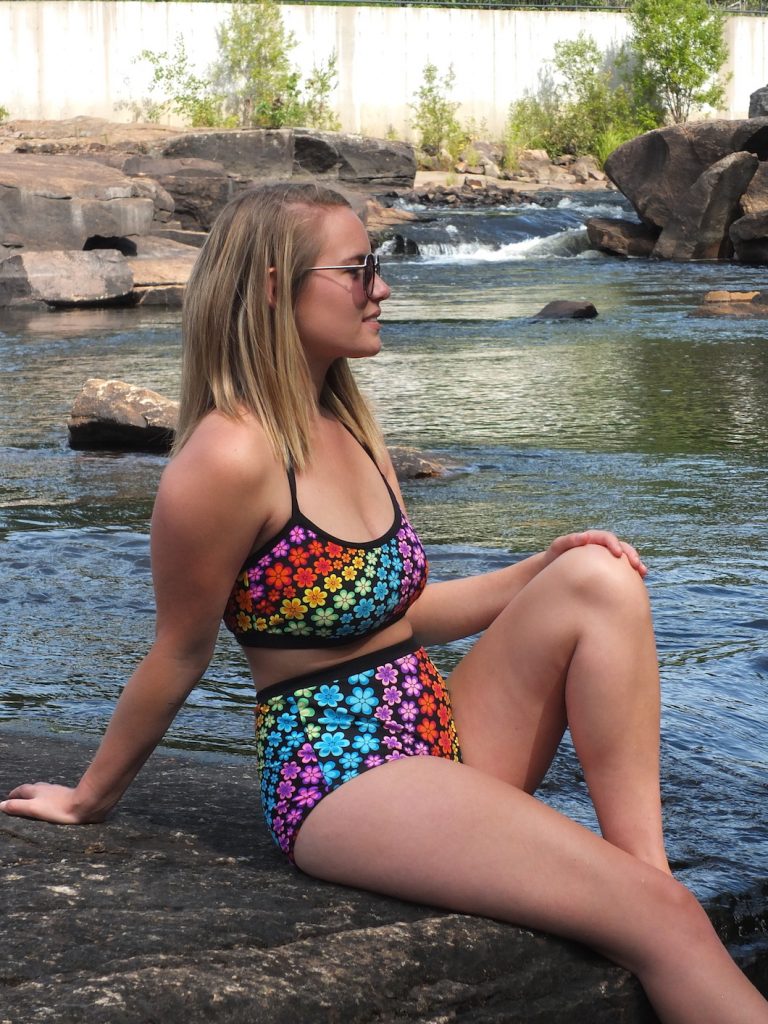 Another full coverage swimsuit is the short tank-top with a high-waisted swim pant. Fun, functional and able to show off your personality with feature-pattern of your choice.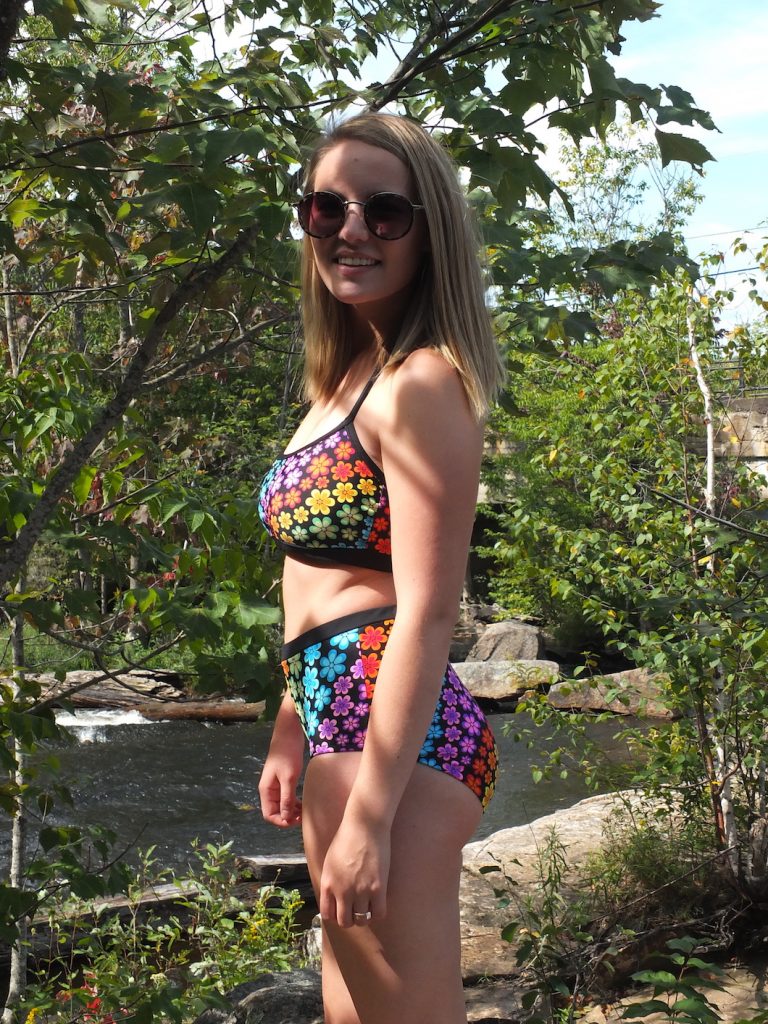 Neon rainbow flower power print is perfect for highlighting your curves with a full coverage look.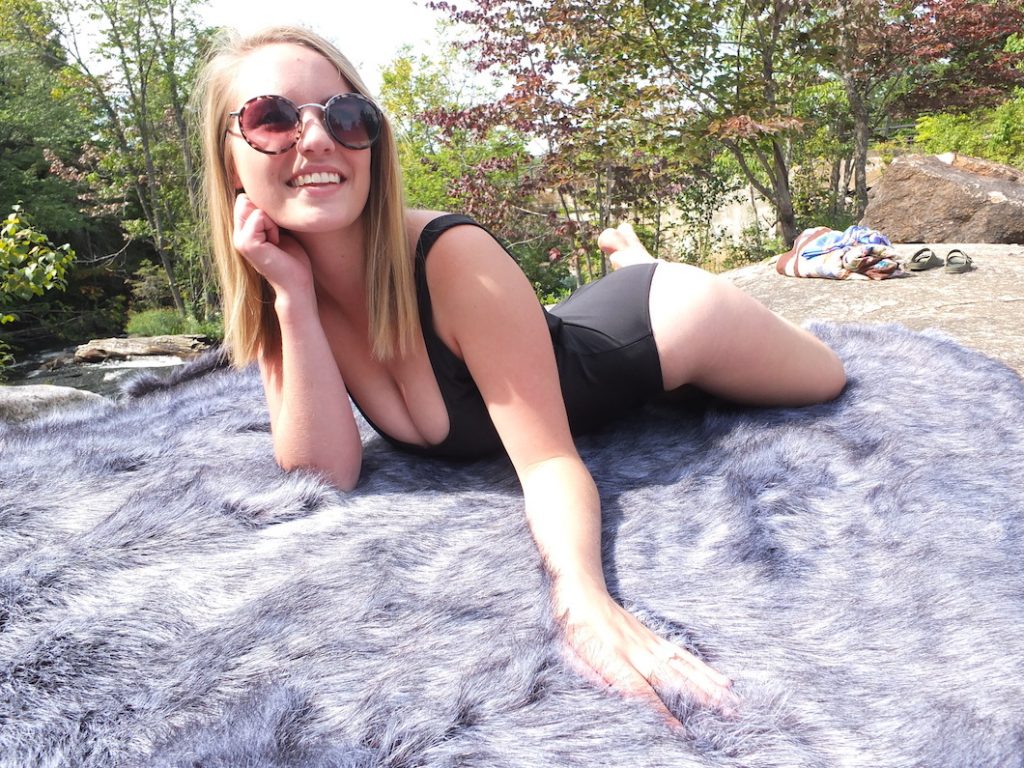 Yes, one-pieces are hot! Cut low, cut high, cut to fit, your own custom-made swimsuit in chlorine-proof, Italian-made Lycra will give you confidence every time you hit the water.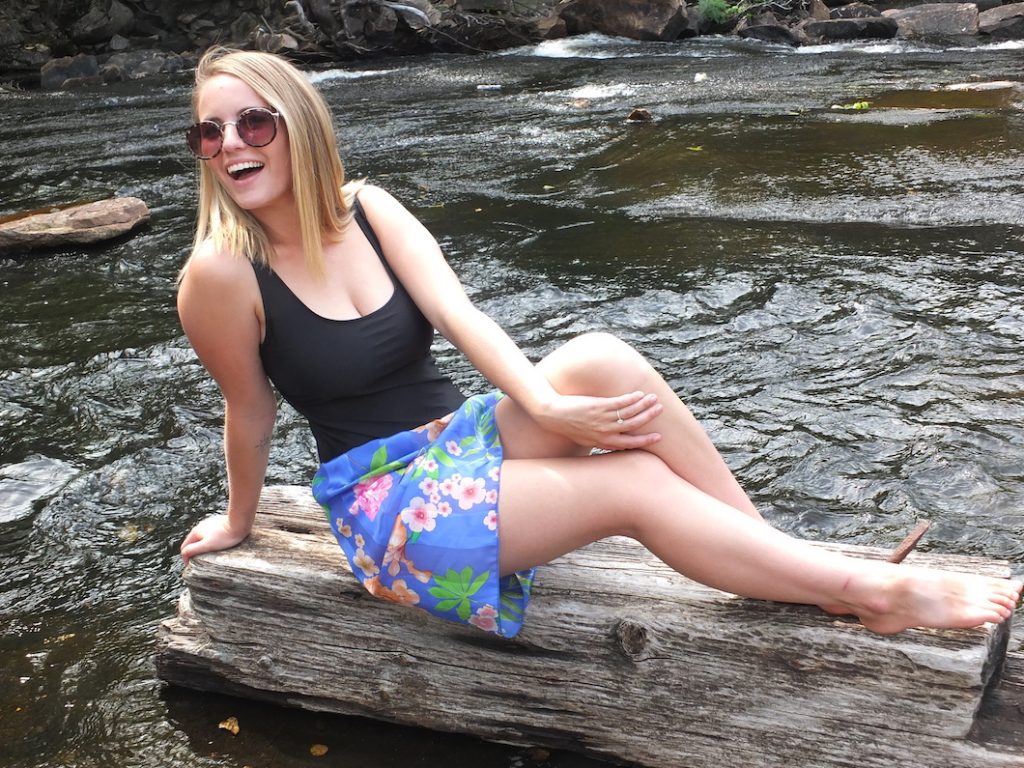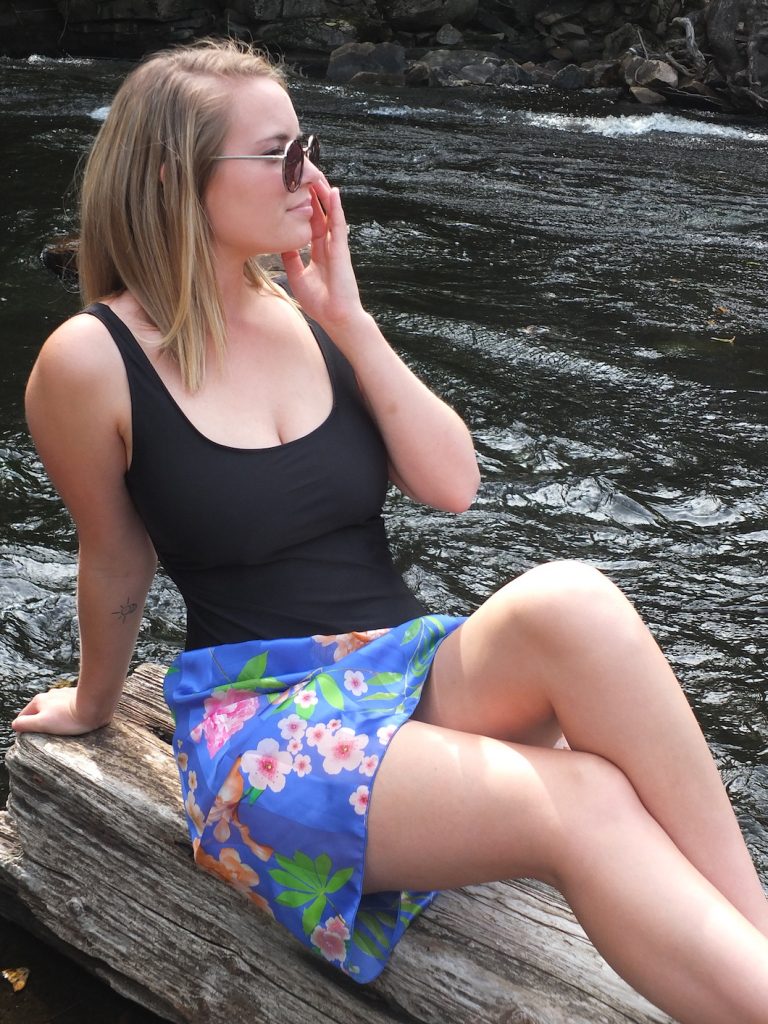 Once again, a vintage cut gives a unique classic chic to an essential piece of swimwear.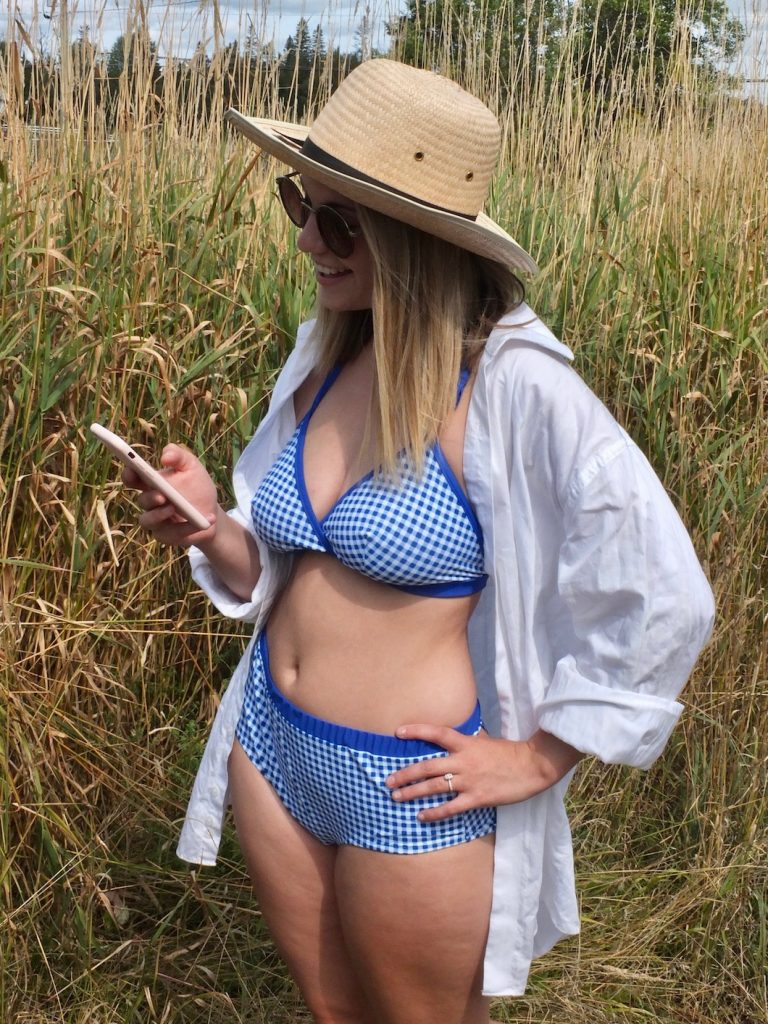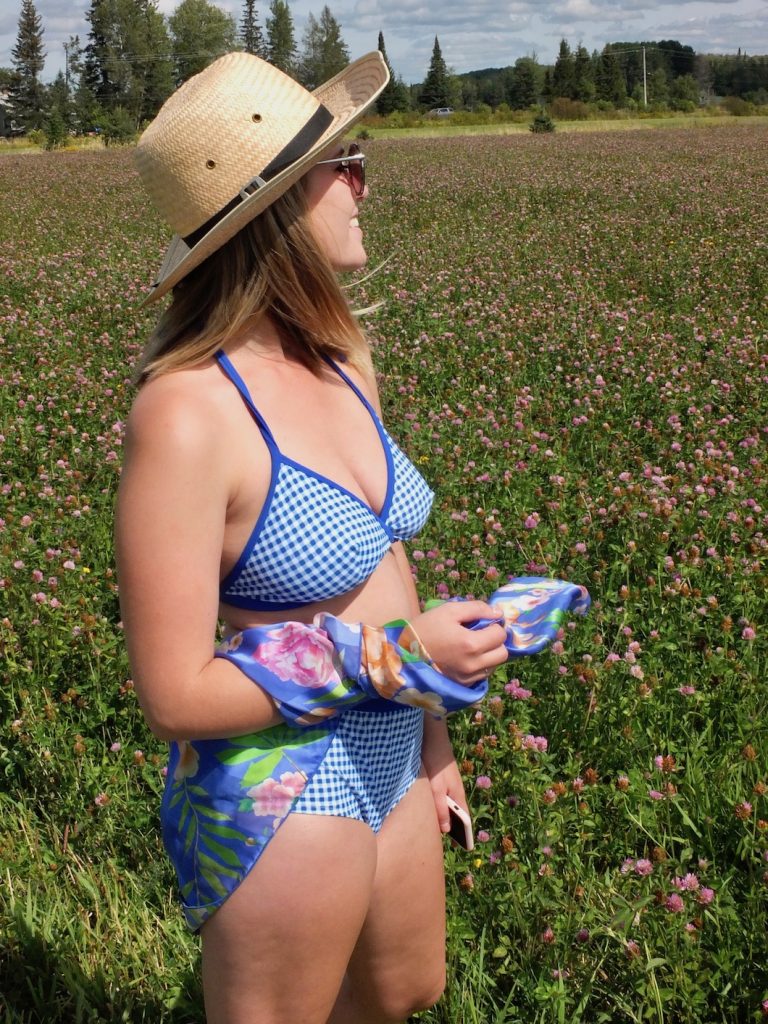 Most importantly, please have fun. We made this gingham, blue-piped bikini to remember just that. Bright, youthful, classic and country, this gingham pattern matches perfectly with denim and calls out to be sun-kissed.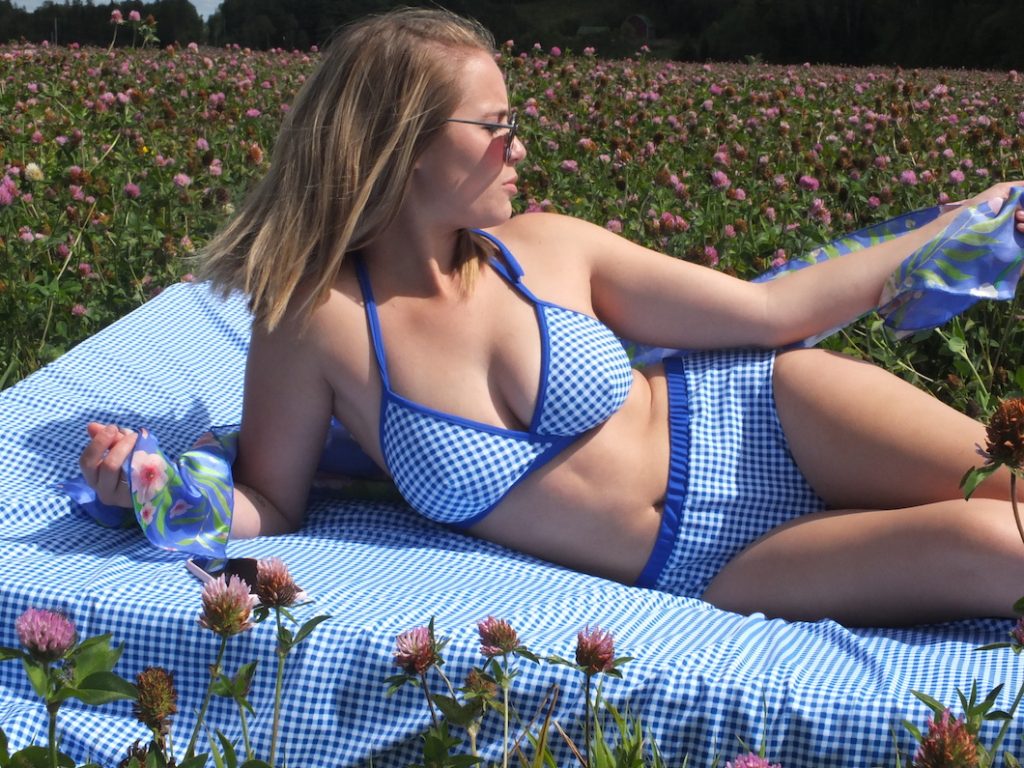 Call The Studio to book your consultation and express yourself with custom-made swimwear from Algonquin Sewing Design Studio.