Algonquin Sewing Design Studio is a full service, custom sewing design house in a dedicated studio space, with equipment and experience to exceed your expectations.
Meet every occasion looking your best with a tailored creation from Algonquin Sewing Design Studio.
Suzanne Learn
For more than 20 years, Principal Designer Suzanne Learn has been using both industrial and haute couture techniques to create and alter commissioned projects.
Her life-long passion for sewing combines with the Studio's high standard of service, creating a professional atmosphere where every client, from brides to outdoorsmen, knows they have found a place to put their trust.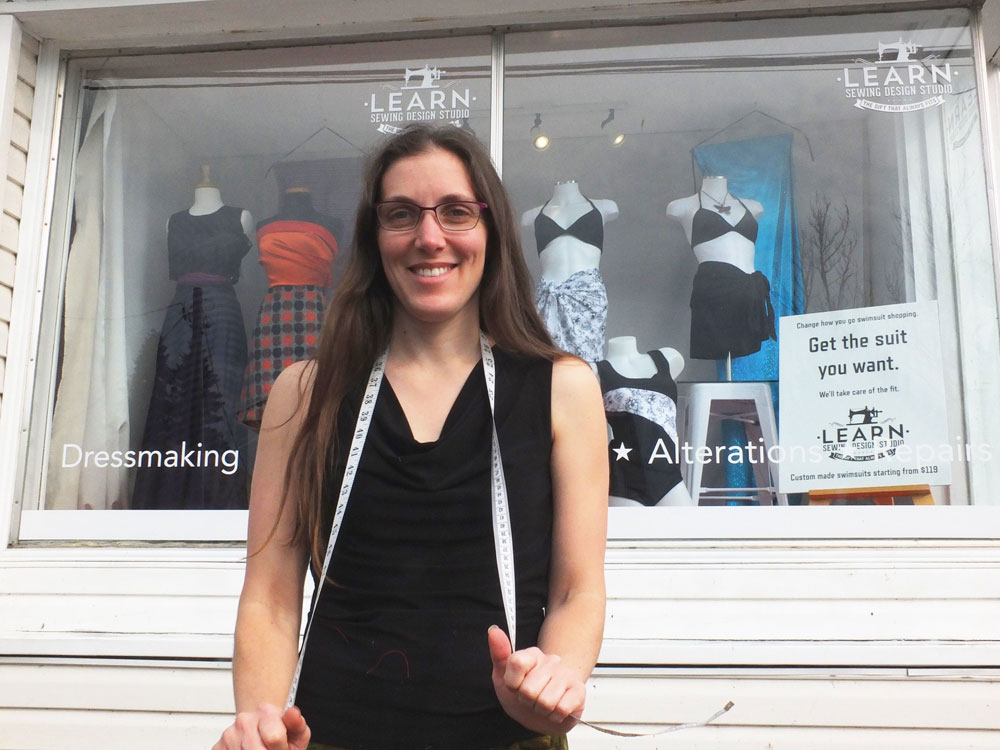 Only The Highest Quality Materials
Algonquin Sewing Design Studio is committed to using only the highest quality materials in every commission, sourcing materials, notions, hardware and fabrics directly from the top suppliers in Canada.
Vintage Patterns For Vintage Clothing Designs
Do you love vintage? Algonquin Sewing Design Studio has an amazing collection of vintage patterns for everything from swimsuits to little black dresses and classic gowns. We stock a curated collection of silks, linens, wools and cashmeres.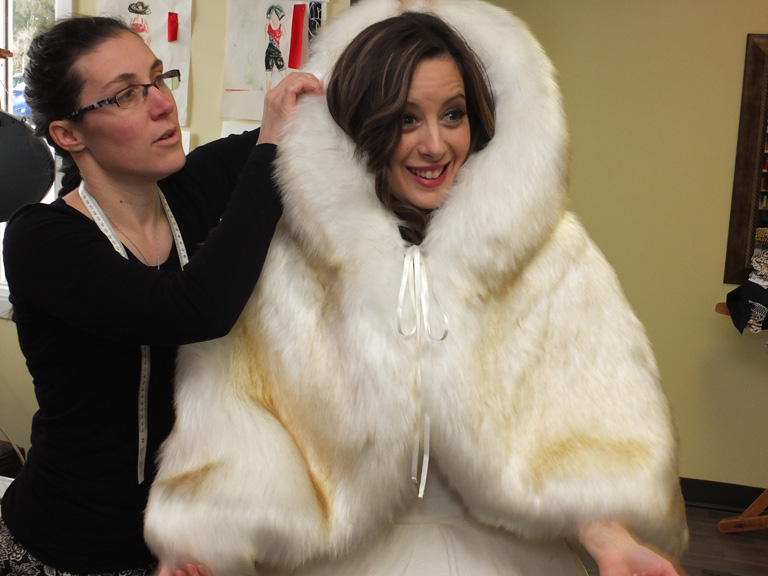 About Alqonquin Sewing Design Studio
Algonquin Sewing Studio operates in a bright, generous space overlooking Lake Bernard on Main Street in Sundridge (in the Edgar building).
Built in 1886, 100 Main Street served the community as the general store for more than a century, first under Joseph Edgar, who would go on to represent the Parry Sound District at Queen's Park.
His daughter Mary Edgar is one of the province's most beloved poets, though she is best known in the Sundridge area as the founder of the girl's camp — and bequeathing High Rock, overlooking Lake Bernard, as a public space.
In the 1930s the building became Lang's General Store, a bustling place of commerce for more than 60 years.
Today the Studio staff relishes our space to create, alter, rebuild, and design fine clothing in the storied store front, which affords room for the workspace, a dedicated fitting room, the drafting table overlooking Main Street, and an ever-updated display window.