Why is women's swimsuit shopping so hard?
The answer is easy.
We all know bodies with unique shapes and proportions are asked to fit into industry standardized sizes to reflect the idea of women's bodies, instead of the reality of women's bodies.
Fortunately the solution to this swimwear dilemma is just as easy thanks to the custom-made swimsuits at Algonquin Sewing Design Studio.
Custom-made swimwear from Algonquin Sewing Design Studio is only available in one size – Size You.
At The Studio clients start their search for their next beach day outfit by going through our extensive collection of Lycra and stretch fabrics before consulting with the principal designer about the style and features. The discussion usually includes a custom draping to show the client how the garment will look and hang, crafting the garment in their minds before taking it to the drafting table for a sketching to refine the design details.
"The most important step is showing the client the design and adjusting to meet their needs and expectations. I think sketching is essential to put us both on the same page," says Studio owner Suzanne Learn.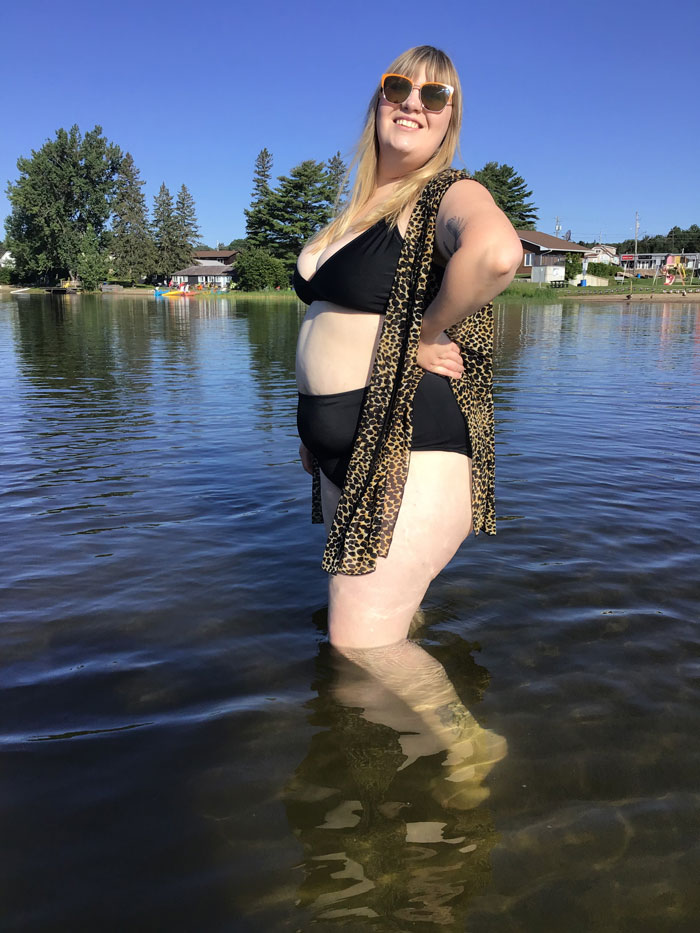 From there the measurements are gathered and an appointment booked for the first fitting. Custom-made swimwear usually takes two to three weeks from design to completion as Suzanne and the client ensure the cut, fit and comfort are just what they are looking for.
Shopping from The Studio's well-stocked swimwear fabric collection is sure to breathe new life into any beach wardrobe, sourcing materials from Montreal, New York and Miami to keep up on the latest trends and designs without leaving the comfort of cottage country.
And, the custom swimwear gives you more options to expand your wardrobe. Separate bottoms can be ordered to provide more or less coverage, or the same can be done by adding the choice of bikini or tankini tops.
Custom-made swimwear from Algonquin Sewing Design Studio makes a great present knowing the fit, the style and even the colour are certain to be exactly what they want.
Call The Studio today to ask about your own swimsuit, bikini or tankini – always available in Size You.