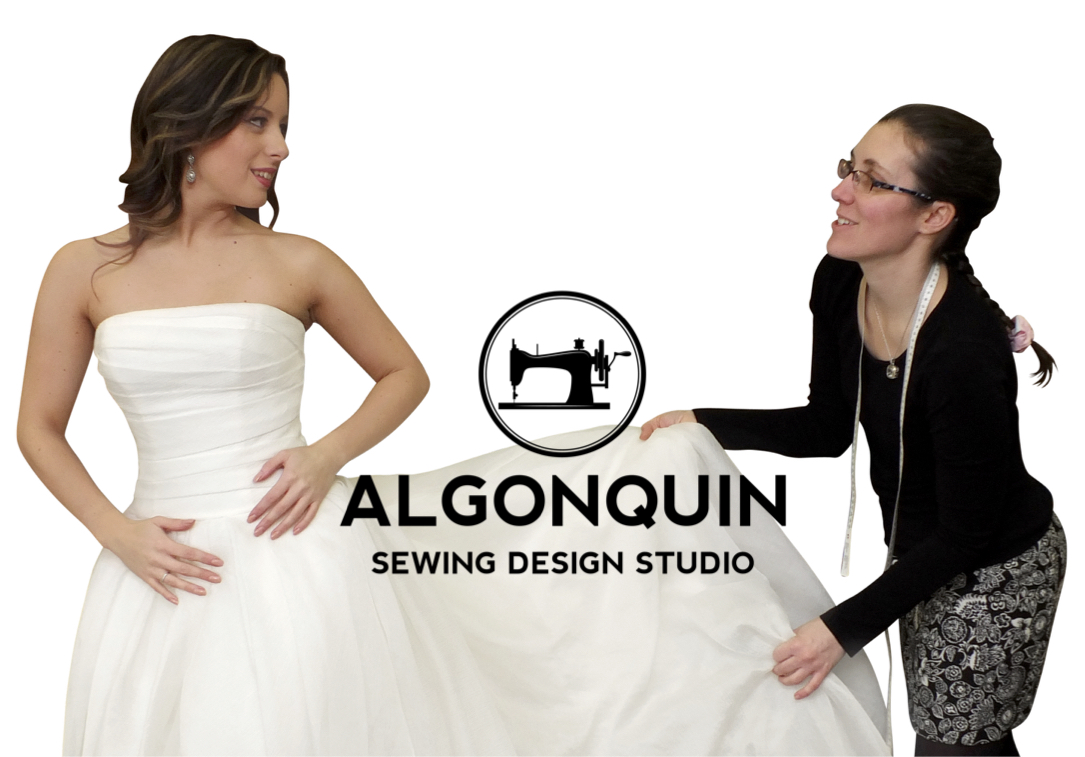 Confident and lucky, now there's a winning combination! And it can be yours at Algonquin Sewing Design Studio.
We treasure being trusted by brides look their best in their dress on their big day. Helping people look their best is what we do best and referrals are our favourite way of meeting new brides. Each time it means we've played a special part in one of the biggest moments in our clients' lives, whether hemming, taking in, creating custom bodices, capes, veils and dresses, or tailoring the wedding party they looked their best.
Algonquin Sewing Design Studio wants to share our clients at their best. My Best Contest is a special draw, just for our brides to reward them for sharing a photo of them looking their best in 'The Dress'.
The prize is a custom-designed/built swimsuit from Algonquin Sewing Design Studio's Principal Designer Suzanne Learn – a value of up to $400.
Formally trained in a French Haute Couture design house, and with 20 years experience, Ms. Learn's creations are original and precise, sourcing the best materials to create custom swimwear, designed for one purpose, to look your best.
Enter My Best Contest by sending a high resolution photograph by email, made@algonquinstudio.ca, with a few words about how Algonquin Sewing Design Studio helped you look your best. Brides' names never come out of the draw unless they win, so it could be a few years after your big day when you receive the email announcing you've won a custom-designed swimsuit.