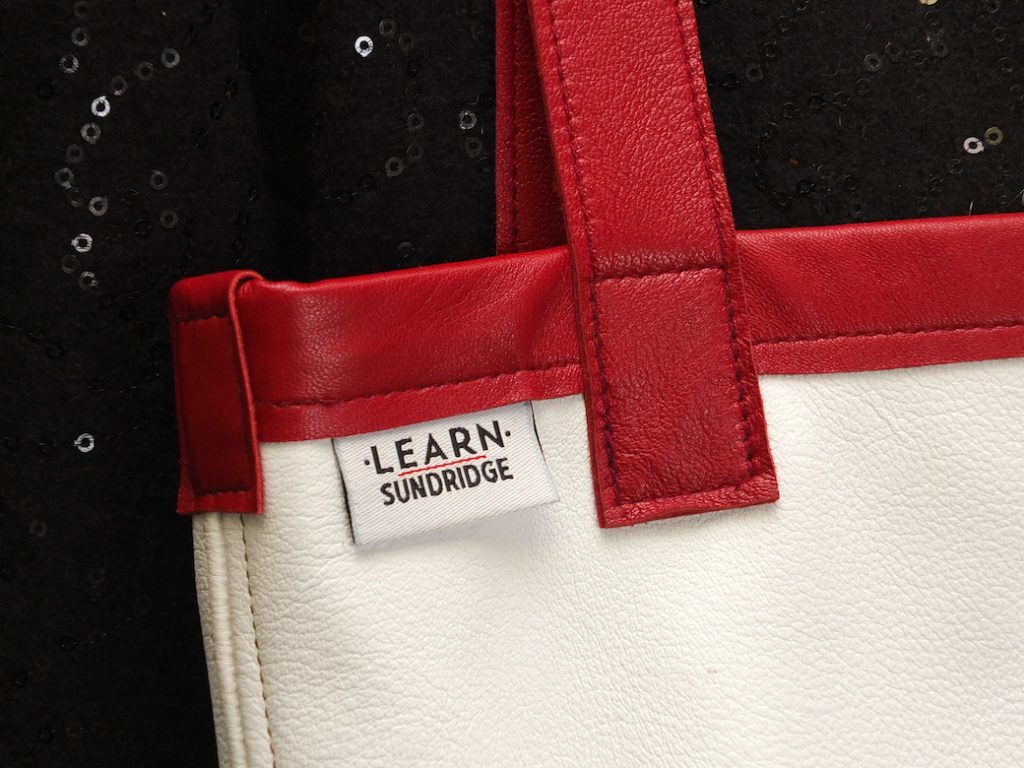 Can a new purse make you feel like winner?
It's a guarantee with Algonquin Sewing Design Studio.
Principal Designer Suzanne Learn is donating her first creation from her 2019 handbag collection to one of her favourite events, the Annual Elimination Dance.
"This Spring I was inspired to make something both truly beautiful and functional," said Learn.
For beauty Algonquin Studio first turned to natural materials sourcing a brilliant, luxurious elk hide finished in white. The leather is both supple and thick, giving it good body with a rich texture in bright finish.
"I fell in love with this leather the first time I laid eyes on it," said Learn, adding, "I set it aside for a few months to really think about what I wanted to do with it."
The purse uses a solid re-enforced base for a defined shape and sharper angles, departing from last season's tote designs. As well, it makes it easier to keep the purse organized and to set down while conducting transactions.
Inside, the bag remains a testament to luxury and function with three well-proportioned slider pockets to keep phones, keys, balance books, receipts, coupons, make up, business cards, pens, notepads, bill folds, glasses… at your finger tips.
A zippered pocket is also included in the Canadian-made Kasha Satin lining, which contrasts nicely against the nickel YKK zipper. Like all finished pockets from Algonquin Studio, this one is lined with silk.
Topping the Elimination Draw Purse off are a crimson lambskin collar and handles for the perfect accent to the clean white purse body and strong stitching.
A client ordering a custom-designed/custom-constructed handbag of this quality materials, finishes and features would be quoted a price of $350.
However, this bag is only available as a prize at the Sundridge Lions Club Annual Elimination Dance on Saturday, May 4.
One lucky couple will win the purse in the Elimination Draw, not long before the grand prize draw for $2,000.
Algonquin Sewing Design Studio is proud to provide this beautiful custom-made purse to the Elimination Dance – a more than 40-year old tradition in the Village and always a highlight in the region's social calendar.
The Elimination Draw Purse is on display at Algonquin Sewing Design Studio, 100 Main Street in Sundridge, until May 4 when revellers can get a close up look at the Elimination Dance.
"I'm thrilled to support the Lions Club not just raising money for community projects but a fabulous night out," said Learn. "The world needs more nights out in dresses!"